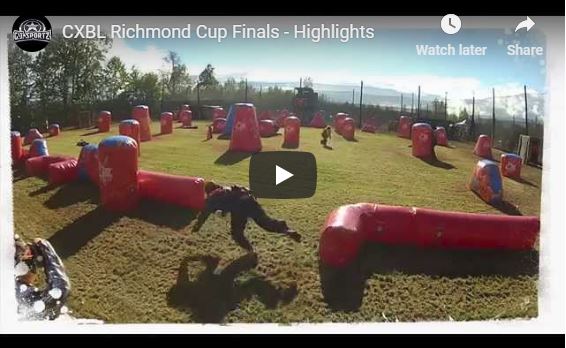 Blackline Media releases CXBL 2K12 Richmond Cup Video!
Blackline Media, the official video sponsor of the Canadian Xtreme Paintball League, just finished rendering their 2K12 Richmond Cup Highlights video and threw it to our guys to put up on the web! In this video you'll find the absolute best shots the finals of the Richmond Cup (named after Richmond Italia, owner of G.I. Sportz) had to offer which includes some awesome dives, furious bunkering moves, and – of course – all the shenanigans that surround a paintball tournament; packaged with a kickin' sound track provided by the band By The Decay.
Oh, and to all of our American players: If you think that the CXBL is simply a bunch of out of shape Canadians who need to learn what real competition is, take a close look at who is playing (specifically the Tremblant Cowboys who are made of mostly Houston Heat players) and you'll see that the CXBL is no joke!
Did we mention that these guys are still playing Xball the way it was intended? Two, 25 min halves, makers shooting at 15.4 paintballs a second with a penalty box and time outs…Yeah, you should definitely check these guys out sometime.
www.buypbl.com
www.xball.com