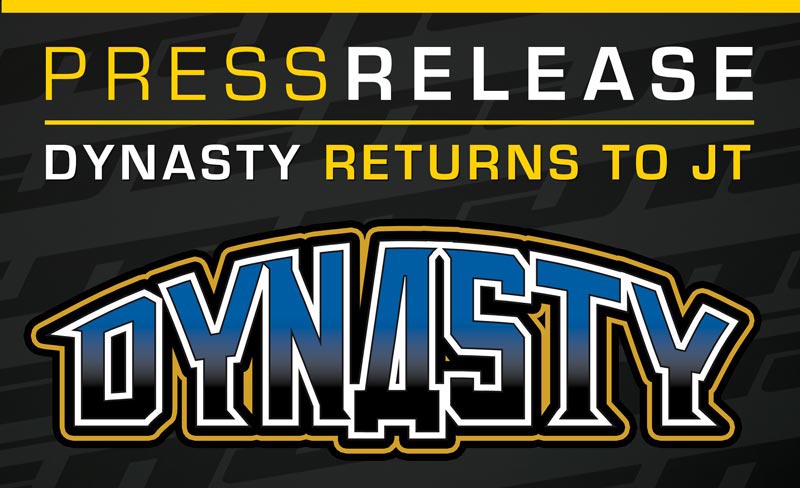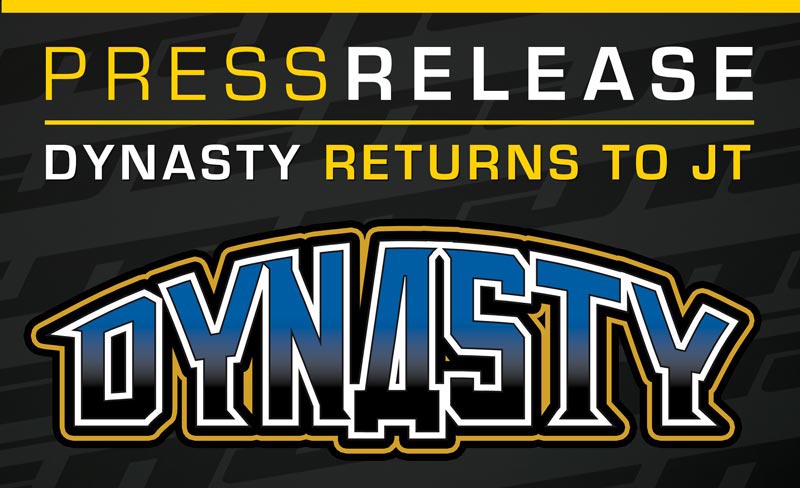 JT welcomes San Diego Dynasty, Winners of back to back World Cup Championships and back to back NXL Series Champions!
We at JT Paintball are ecstatic to announce that the most legendary paintball team of all time will once again be wearing JT Proflex goggles and JT apparel.
San Diego Dynasty was established in 2001 and would fly the JT banner for many seasons as the team won countless tournaments and captured many championships. No longer the "kids" on the circuit, Dynasty has turned into one of the longest running paintball franchises and most successful teams of all time. Since the days of the IronKids the original members of San Diego Dynasty have trusted JT Paintball for world class products and support.
This renewed partnership between paintball's most legendary team and one of paintball's most trusted and loved brands is long overdue.
"The only paintball mask I ever bought was a Proflex. It's the best mask ever made. It's comfortable, breathable and feels incredibly natural to return to it. Seeing the Team back in the JT Proflex feels like a return to our roots and offers an exciting jumping off point for Dynasty's next chapter of paintball dominance.

Alex Fraige

Captain of San Diego Dynasty
"Dynasty has always been synonymous with JT for me - this goes back to my days of competing against them on the Pro Circuit. I have no doubt they will be incredible representatives for JT Paintball. I look forward to years of shared success with the boys in blue!

Billy Ceranski

CEO of Kore Outdoor
Look for a new lineup of Dynasty gear from JT Paintball in 2022. We at JT are excited to offer exclusive Dynasty JT products as well as your favorite JT paintball gear worldwide!