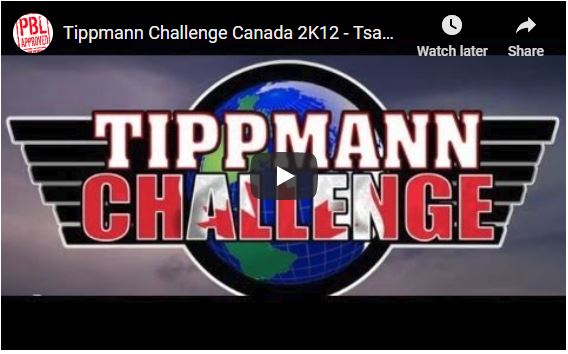 Tippmann Challenge: Canada Video by Backline Media and PBL!
We're sure you've seen PBL's impressive YouTube channel (which boasts an amazing 568 videos) and by now you've probably realized that they do a lot for the tournament scene in Canada and run the Canadian Xtreme Paintball League, but did you realize that PBL, one of Canada's largest paintball retail chains, also helped organized the Canadian leg of the 2012 Tippmann Challenge, held in Tsawwassen (B.C) and is influential in the scenario scene? And, do know that they also take their cameras with them into the woods?
Either way, we're excited to show you their latest video, entitled "Tippmann Challenge Canada 2K12".  In this video you'll see all that scenario paintball has to offer: tanks, MIL-SIM, costumes, massive battles, smoke grenades, and heroic captures. So go put on your ghillie suit, make sure your face is painted up well, sit back and enjoy the video!
www.buypbl.com
www.tippmannchallenge.com