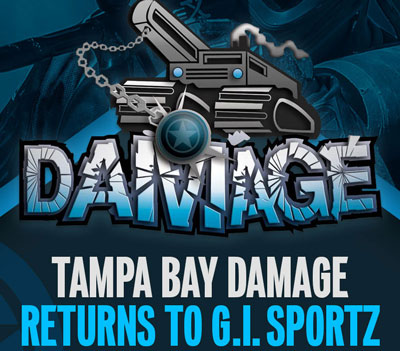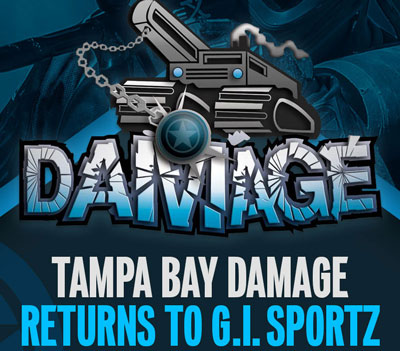 Professional paintball team, Tampa Bay Damage, will once again shoot GI Sportz paint in the National Xball League in 2022.
Damage was previously sponsored by GI Sportz and both the company and team are excited to be working together again.
To play Damage paintball, the team needs to be able to lane effectively off the break and control the field during the mid-game, often to slow the game down so the other team makes a mistake. To truly control the game and do that, you need paint that is accurate and brittle – the best paint possible. GI Sportz tournament Bright Glo delivers exactly that and more.
"It's no coincidence that Tampa Bay Damage's last win in the NXL was with GI Sportz paintballs. The last couple of years Damage has had the personnel and the equipment to win but hasn't been able to get the victory the team deserves. They are switching to GI Sportz paint to help fill that gap and be the best team possible on the field.

John Rathbun

Sales Manager at Kore Outdoor
"We know our strength of play is reliant on paintballs that are accurate, brittle, and have the brightest fill. With that in mind we trust that GI Sportz will be the best choice for our team. They have always produced the best quality paint with several options available for those events that the weather tends to throw us for a loop! We want to thank GI Sportz for trusting in our team to proudly represent their brand!

Jason "Fatkid" Edwards

Captain of Tampa Bay Damage
Watch Tampa Bay Damage this year in the professional division of the NXL. Damage wiil be shooting the legendary Bright Glo paint to make sure they have the accuracy and brittleness they need to achieve that next win.