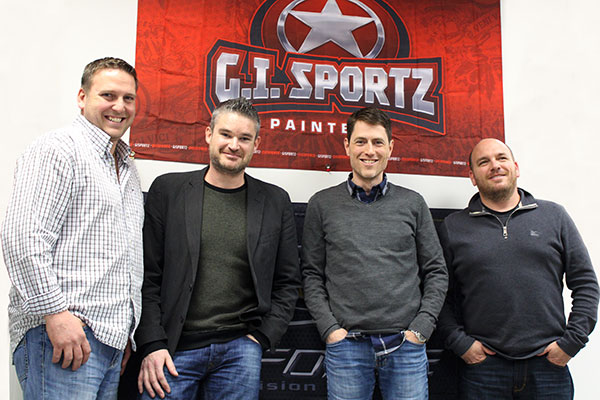 G.I. SPORTZ SIGNS EXCLUSIVE DISTRIBUTION AGREEMENT WITH BADLANDS PAINTBALL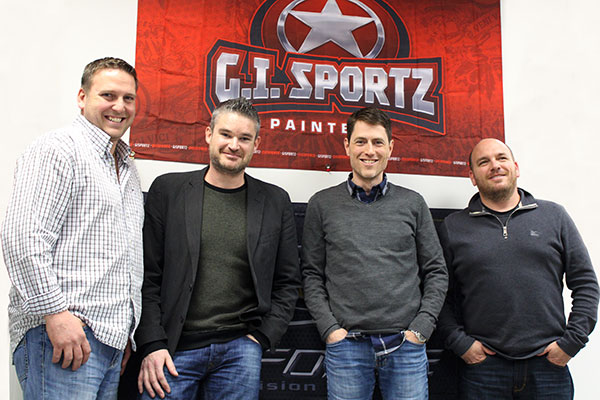 Quebec, Canada – March 9, 2015 – G.I. Sportz announced today that Badlands Paintball, Canada's largest paintball distributor, has signed an exclusive agreement to distribute the full line of G.I. Sportz paintballs and products throughout Canada.
The exclusive distribution agreement betweenG.I. Sportz and Badlands Paintball will see Badlands Paintball become the exclusive Canadian distributor for the entire line of G.I. Sportz, DXS and Zap paintballs, VForce Vision Systems and the full line of Tippmann products.
"GI Sportz is excited to announce our new partnership with Badlands Inc, the largest, most successful paintball product distributor within Canada" said Dave "Opie" Thomas, Vice President of Sales and Marketing of G.I. Sportz. Thomas continued, "Badlands has been a pillar of the Canadian paintball Market since 1988. G.I. Sportz is known for partnering with the strongest entities offering the best products and service. This partnership will make sure the G.I. Sportz line of products will be delivered to the market with the best service for years to come!"
Trevor Moss of Badlands Paintball echoed Thomas' enthusiasm as the deal was signed. "The exclusive distributorship between G.I. Sportz and Badlands Paintball brings together the strongest names in Canadian paintball. The G.I. Sportz and Tippmann product lines will greatly enhance our unique ability to bring the very best paintballs and paintball equipment to our dealers across Canada!"
Canadian owned and operated since 1988, Badlands Paintball's extremely successful wholesale division features such respected industry members as Owen Ronayne of WDP and NPPL fame and, most recently, Louie D'Alesio who has joined the Badlands team from PBL Action Sports bringing over 20 years of Canadian paintball experience and passion for the game with him!
G.I. Sportz was founded by a group of professional paintball players and business owners with the goal of delivering the player, dealer and field owner the most innovative products designed to improve the level of performance, quality and overall playing experience surpassing all other brands and manufacturers in the history of the game! G.I. Sportz manufactures the world's best paintballs along with a complete portfolio of paintball equipment including the VForce line of Vision Systems and much, much more. In late 2013, G.I. Sportz acquired Tippmann Sports, one of the most innovative and recognizable names in the history of the paintball industry. With a worldwide network of distribution facilities and a remarkable selection of paintball products for every level of the game, G.I Sportz provides pro-shop owners, park operators and players on every level with the equipment, service and dedication necessary to succeed and win!
Contact:
G.I. Sportz
6000 Kieran
Ville St Laurent, QC H4S 2B5
CANADA
Phone: (800) 671-9963
Web:
www.GISportz.com
www.Tippmann.com
Badlands Paintball
Phone: (416) 245 3856
Toll Free: (800) 717-5314