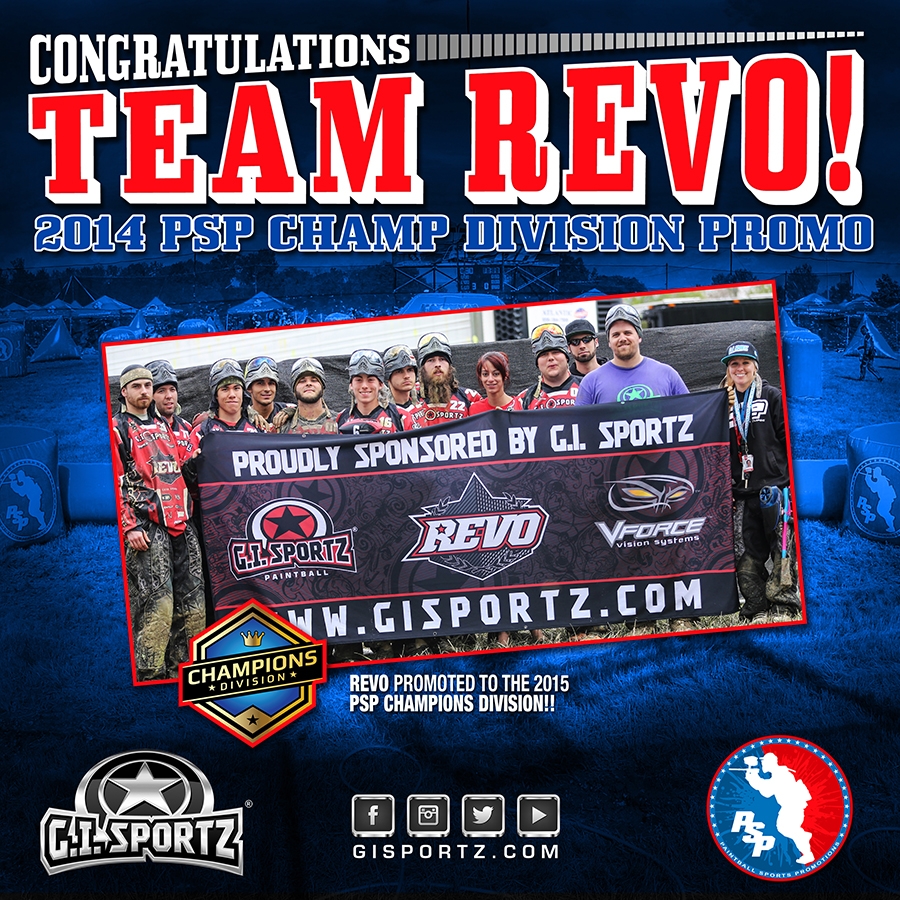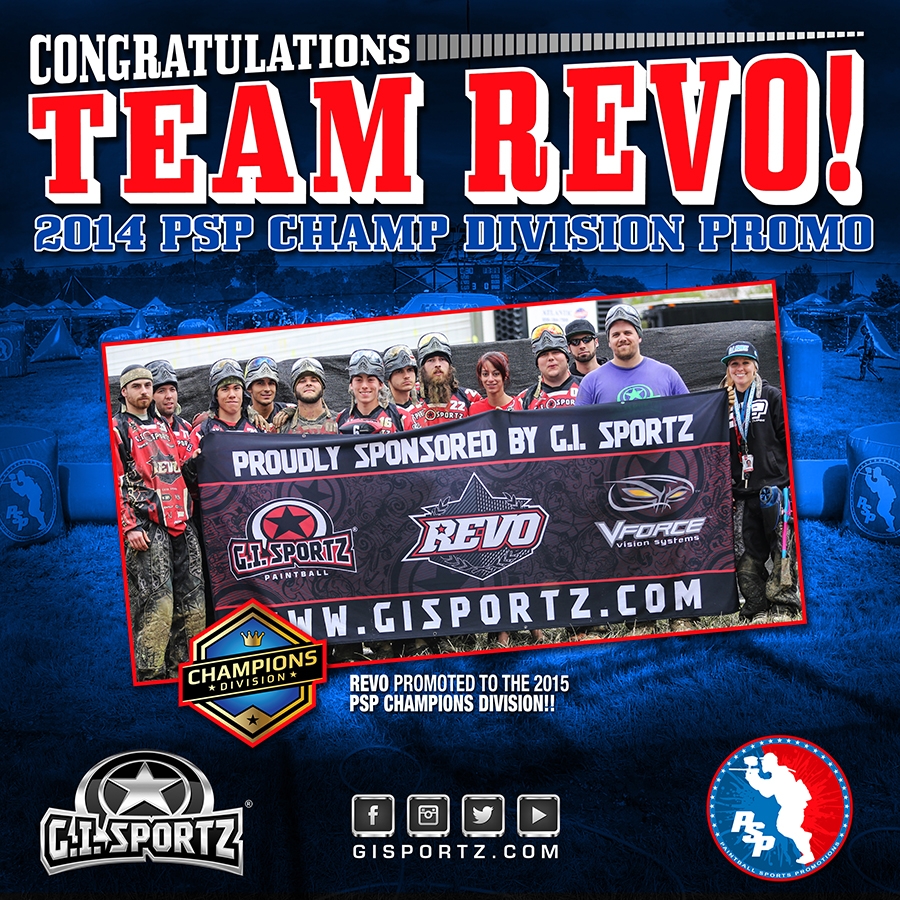 Midway through the 2014 PSP paintball season, Baltimore Revo answered the call and stepped up to the professional ranks after two strong divisional finishes, then fought their way through the Challengers' division to earn a spot at the pinnacle of professional paintball, the Champions' division, for the home stretch! Revo finished the 2014 season with an impressive 7th place finish at the World Cup propelling them to a 14th overall finish for the year, proving that they truly have what it takes to compete with the best in the world in the incredibly tough PSP Champions' division, home of the most competitive professional paintball in the world.
While Baltimore Revo was busy earning their spot at the highest level of play for 2015 at the PSP World Cup, their divisional program was having a great event of its own, with Revo taking first place in Division 2 competition and winning the 2014 D2 PSP Series title!
Playing out of Paintball Adventures Park in Taneytown, Maryland, Baltimore Revo wears VForce Grill Vision Systems equipped with amazing HDR lenses along with G.I. Sportz Challeng'r pants and G.I. Sportz Race Harnesses, and the program is powered by G.I. Sportz Imperial Paintballs! G.I. Sportz and VForce Vision Systems are proud to support the entire Baltimore Revo program from the Champions' field to divisional play, as they leave their mark on tournament paintball for 2015 and beyond!