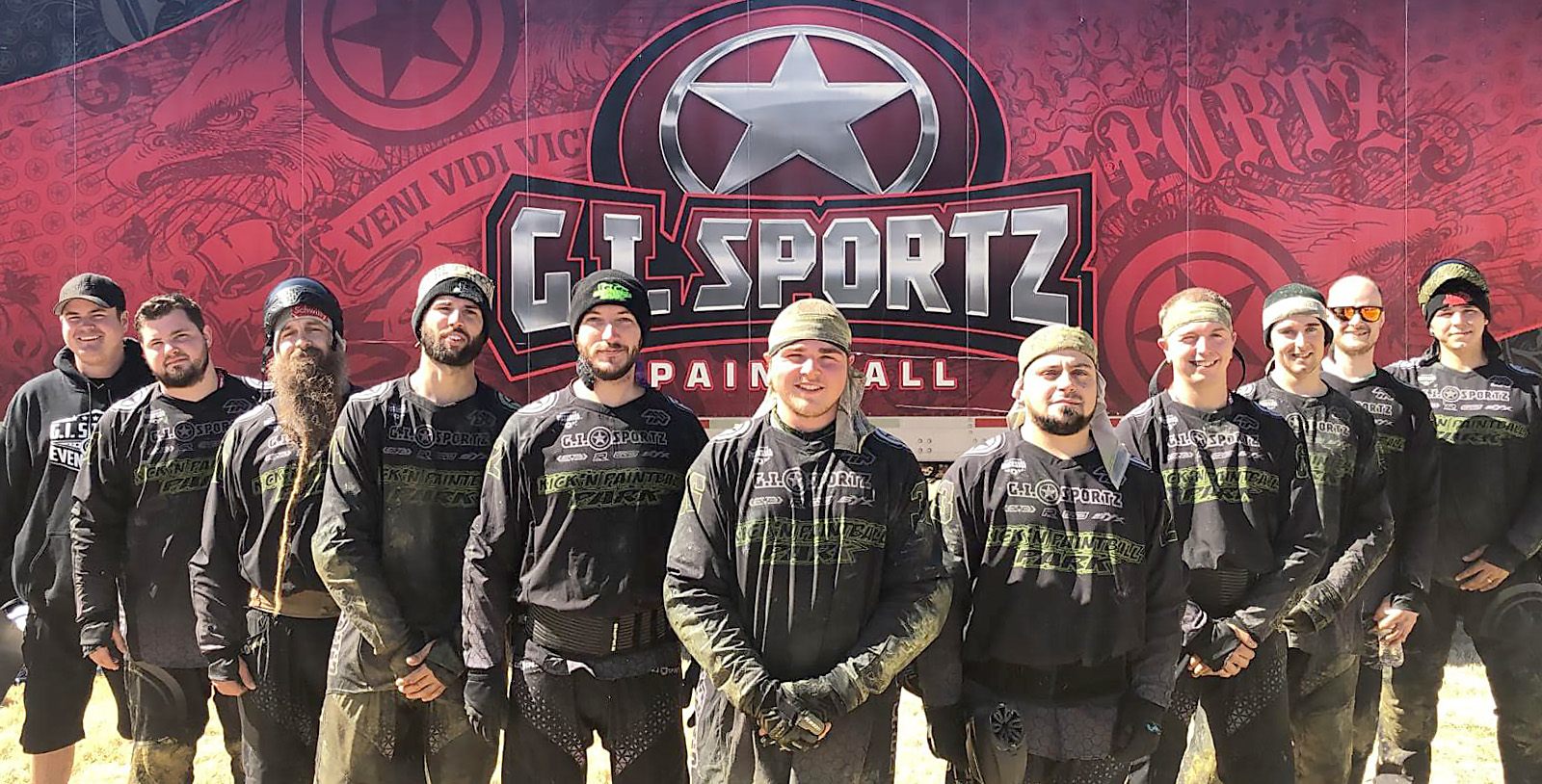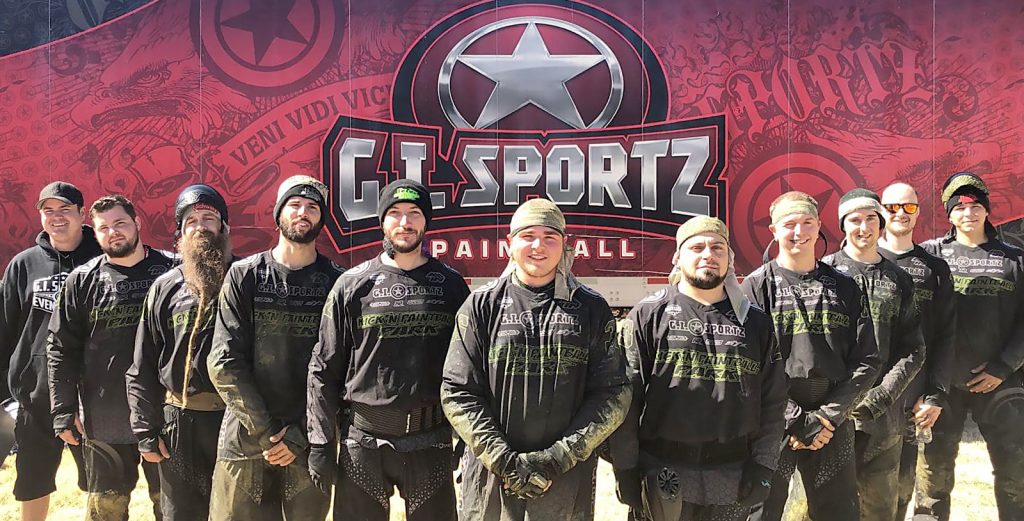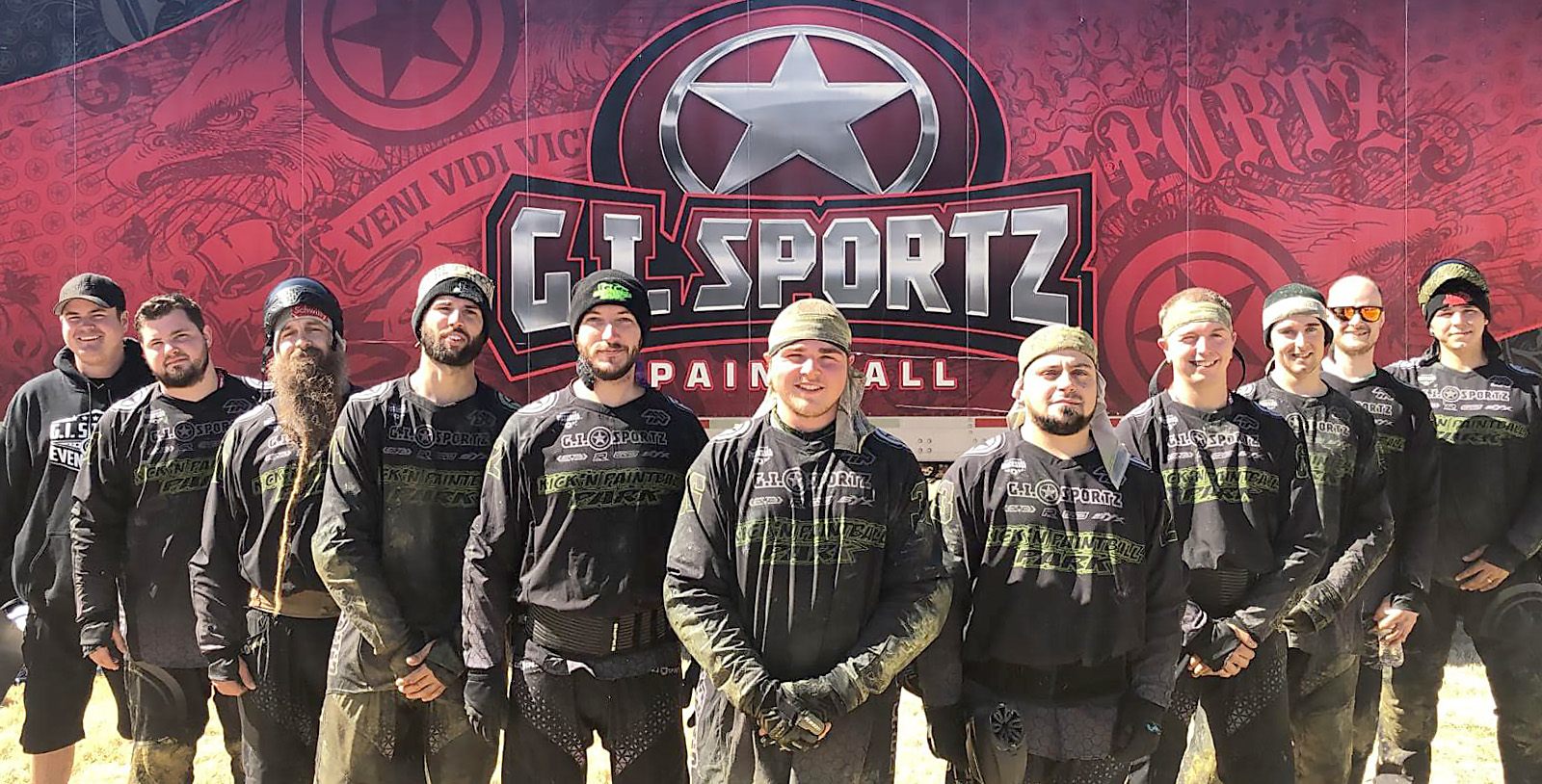 INTRODUCING THE IMPERIAL E-LETTER
When you unleash greatness, you can expect to get recognition as an Imperial team. We introduce to you, the Imperial E-Letter – a curation of team biographies, celebratory announcements, current news, and exclusive content with G.I. Sportz. Have something you would like to share? Send it over to us at socialmedia@gisportz.com
---
CONGRATULATOR ANNOUNCEMENTS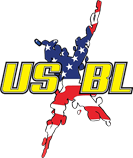 D5 X
1st FSU D5
4th SHUT UP THEY'RE TRYING
D4X
1st – FSU NOTORIOUS
4th – ANUNNAKI SQUARED D3X
1st – TEXAS DEMOLITION
2nd – TOG
3rd – SA RUTHLESS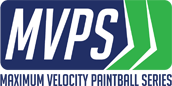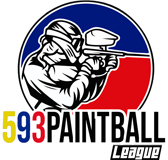 D3 X
1st WILD DOGS LATINOAMERICA
---
TEAM PROFILE – PAINTBALLFIT.COM
Q&A W/ JOHNNY LUCKAU
Tell us a little history on the team:
Paintball Fit is made up of us four brothers and other Fit players from the local teams that play USXBL.
What are your practices like?
Our practices are very productive, thanks to our coach Casey Harris and the entire AC program, spearheaded by Greg Pauley. We shoot Empire Evil every event practice to help dial in our shots. We start practices three weeks out from the event with TOG, AC Diesel, and AC Dallas. All three teams are there to practice with a purpose and help each other so that we can all get the best possible practice. The bulk of our scrimmages are with TOG and a few other HYDRA teams around Texas.
What G.I. Sportz gear do you use?
We are GI and Empire head to toe! VForce Grillz, Empire EVS, LVL Loader, GI Stealth, GI or Empire packs, GI Glide Pants and Jersey, and of course Empire Evil Paint!
Tell us about your D3 X-Ball win at Vegas!
The win in Vegas was a good showing of how hard everyone has been working. It is always nice to do what you love with family and friends that you love and result in a little success.
---
FEATURED PRODUCT – EMPIRE SYX MARKER

The evolution of a proven and successful platform, the Empire Syx has arrived! Lightweight, comfortable in the hands and featuring sleek, flowing lines and a long list of standard features, the Syx has already been packing heat in the hands of AC: Dallas and Naughty Dogs!
A snappy double trigger interfacing with all the electronic modes and settings a player could ever want, ensure the Empire Syx is ready for competition at any venue, while adjusting everything from settings to velocity is quick and simple. The entire drive-train of the Syx removes easily without tools and is easily maintained, while an accurate and quiet auto cocker threaded barrel keeps snap shots and lanes exactly where they need to go. Adding a hopper to the Syx is simple thanks to its adjustable feed neck and the integrated bottle adapter offers a lever on/off.
Attractive, light, accurate and consistent, the Empire Syx is turning heads and is available through the Imperial Program to do what any great piece of paintball equipment should do – help serious tournament paintball players compete and win!
See the Syx and the full line of Empire products Online at EmpirePaintball.com and ask for them at your local paintball store!
---
FEATURED STAFF – ARTHUR DOLZHANSKY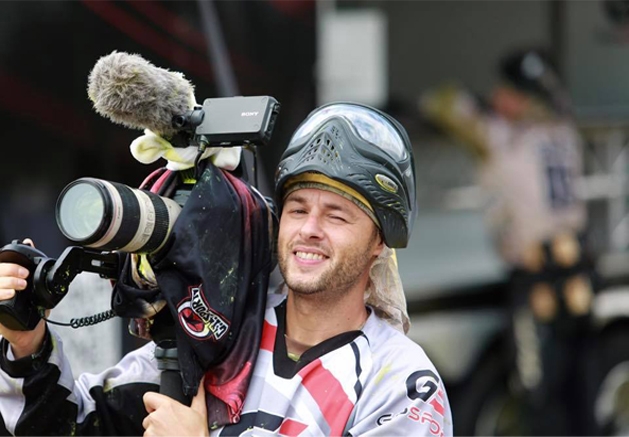 Position: Videographer and Video Editor
How long have you been with the company? 3 years, joining in G.I. Sportz in 2016.
Where did you work before? DerDer Productions.
What is your favorite thing about your job? Being able to showcase and document the history of paintball and making memories for the players. My motto is, "No event should be forgotten." My job also gives me the opportunity to travel and see my friends from around the country – it really encompasses everything that I love."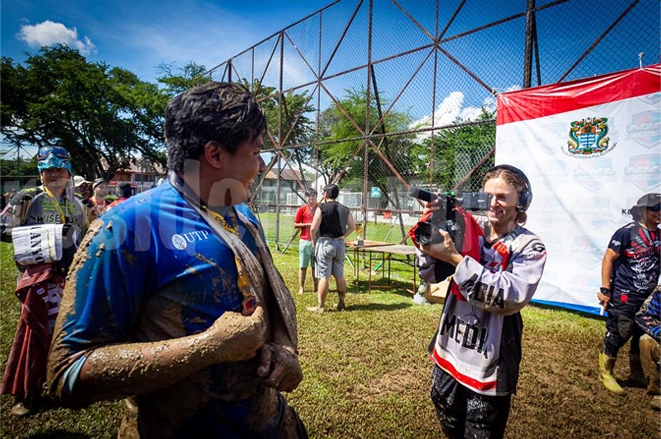 Do you still get to play? I do play when I can. I play locally on Palm Beach Reckless, which competes in the MVPS Tournament Series in Florida. How can you work in paintball and not play?!