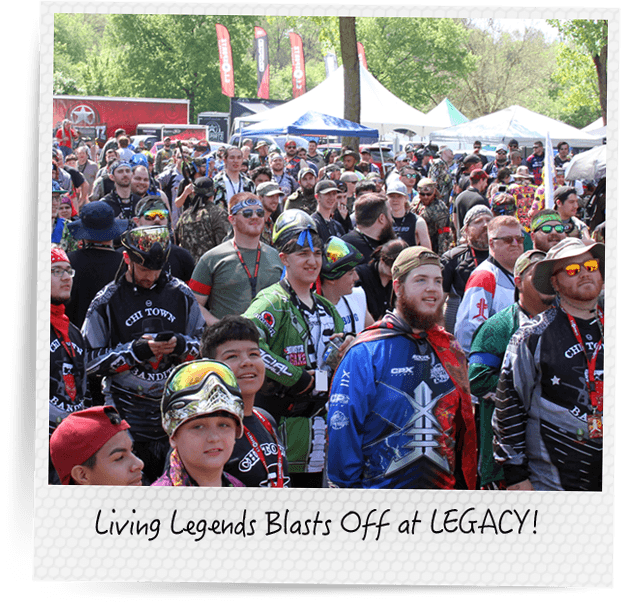 TEAM PROFILE – MAD FROG MILITIA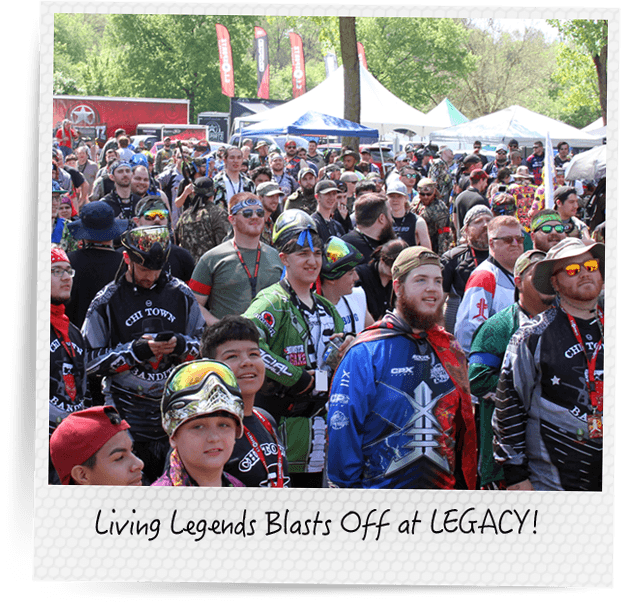 Hello Members! This season has been AWESOME! We are up to 58 different Patch Events and it looks like we will hit 60 by the end of the year! We continue to grow and will have our new desert camo shirts in a few weeks. The Brigade Pro Raffle will be held July 19, live on the Brigade Facebook page, with $15,000 in prizes and trips to Brigade events on the line. Every member is automatically entered and you also get an entry for every event you've checked in to with your ID card! This is all automatic, you don't have to do anything except sit back and, maybe, win a loaded gear bag! Living Legends was awesome with Brigade members on the command staff for BOTH sides! This is becoming a common occurence at many events including Hawaiian Legends, DC vs Marvel at Fort Knox and Operation Homefrontat Black Ops Paintball. The Brigade family keeps growing and that credit goes to you, the members. Lots of people are signing up with referral numbers, friends that are already members, and at events around the country. This year has also been killer for me personally. By the end of the season I will have attended sixteen different events and hopefully I'll still be married at the end of the year. Sixteen out of 58 is not a big percentage: this program is definitely helped out by lots of individual members who've stepped up to run the booth at events for us. A BIG thank you goes out to "Gorgeous" George Hay, "Two Steppin'" Phil Ramirez, "#NotMeRolly", Travis Frecker, Michael Maldonado, Michael Shane and several others. Finally, Third Year Member rockers just came in, so hit up the website at BrigadeProgram.com, use the request achievement patch button, select "other" and in the notes, ask for your rocker! See you guys on the field! Ryan Sexton – Brigade Commander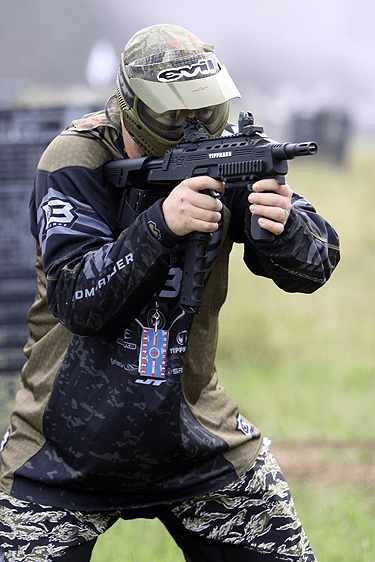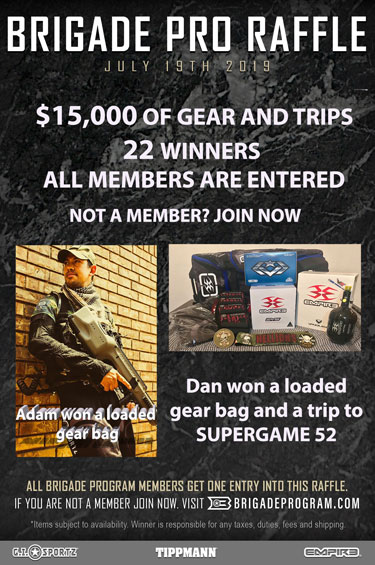 ---
FEATURED DESTINATION – LEGACY ADVENTURE PARK
If you're in the ChicagoLand area (or even if you're not) and looking for an amazing new playing field to add to your list of must-see paintball destinations, head to Legacy Adventure Park for an incredible experience! Offering everything from paintball and low-impact paintball to airsoft, laser tag, archery tag and even zombie hunts, this outstanding facility is located just outside Chicago in Lockport, Illinois. Boasting 66 acres and featuring numerous brand new or newly-renovated playing fields and plenty of friendly staff to ensure every guest has a great time, Legacy is a great addition to the paintball world and a place players of every skill level can enjoy!
Featuring several well-groomed, themed playing fields with numerous creative and life-like bunkers and buildings thanks to the Legacy staff's extensive experience in the entertainment industry outside of paintball, players of every skill level can truly get lost in the game and immerse themselves in their surroundings to enjoy a unique, adrenaline-pumping experience game after game, weekend after weekend!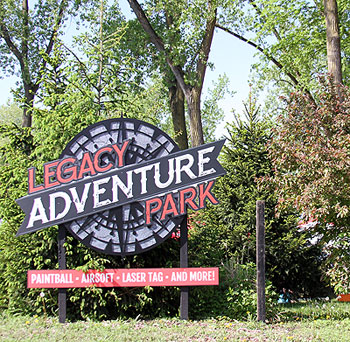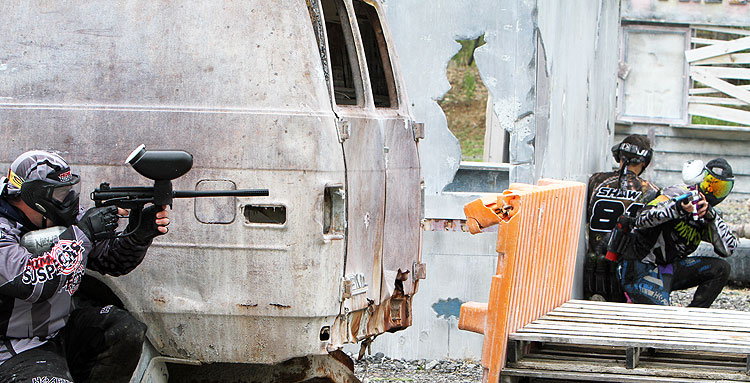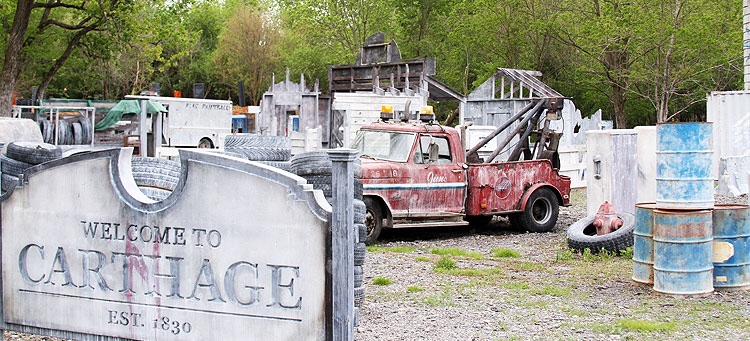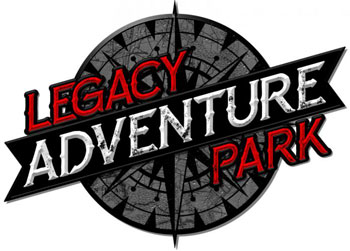 ---
UPCOMING BRIGADE EVENTS
Hatfields vs McCoys – Elite Sports, Salina Kansas – 6/29-30/19
CPX Hawaiian Legends – Maui Paintball, Lahaina, Hawaii – 7/5-7/19
Invasion of Normandy – Skirmish Albrightsville, PA – 7/12-14/19
Red/White/Blue game – Lone Wolf Paintball, Metamora, Michigan – 7/14/19
Top Gun Alamo – Cream Ridge, New Jersey – 8/3/19
Supergame East – OXCC Chesapeake City, Maryland – 8/16-18/2019
Vietnam CJ's Paintball – Martell, Nebraska – 8/24/19
KC's 24hr game – South Prairie, Washington – 8/24-25/19
Reapers Under Siege – Pittsburgh Paintball Park – 8/31/19
Ft Knox Marvel vs DC – Indiana – 9/6-8/19
Black Ops OP Homefront – North Carolina – 9/13-15/19
World of Tanks – OSG Paintball, Center Barnstead New Hampshire – 9/19/19
Sherwood Mission Masters – Sherwood Forest La Porte Indiana – 9/21-22/19
Decay of Nations – SC Village Corona, California – 9/27-29/19
---
FEATURED PRODUCT – TIPPMANN TMC M-LOK HANDGUARD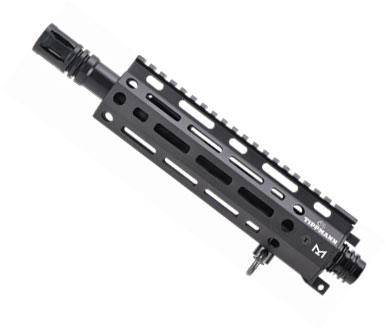 Looking to add a tactical flare and improved performance to the magazine – fed TMC semiautomatic carbine? How about an M-Lok replacement handguard with a top rail and a sling swivel?
Available in short carbine length or 12.25 inches complete with a 16 inch barrel for a more rifle-like setup for those designated marksmen looking to add long -range accuracy and M-Lok functionality, the M-Lok handguard is compatible with .50 or .68 caliber TMC markers!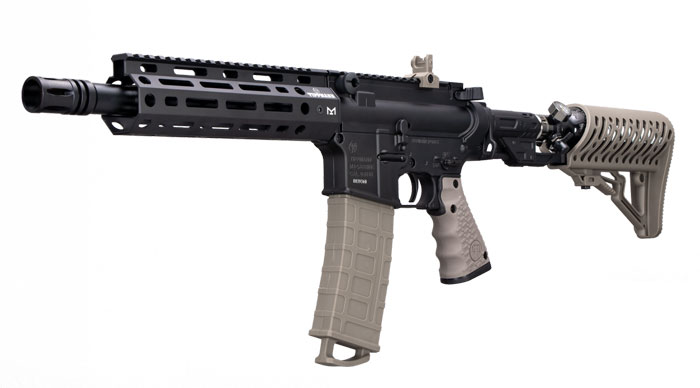 ---
FEATURED STAFF – RICH TELFORD
One of paintball history's great players with teams like the Ironmen and XSV in NPPL, PSP and NXL competition, across formats from ten-man and seven-man to original XBall, Rich Telford continues to play the game today when he isn't busy working for G.I. Sportz!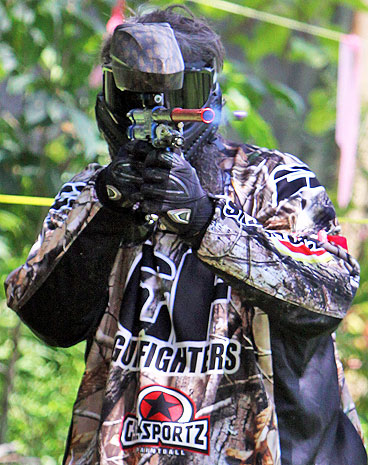 How Long Have you been with the company and what is your job title?
I started with KEE in 2012 but I've been with the company since the merger. I'm the West Coast Events Manager.
You've Played for some big name teams over the years, what accomplishments are you most proud of?
Every win was special and the titles were even more so! I've traveled the world battling with and against some of the best (and worst*) guys in the world. *We aren't sure who he could possibly mean by that*
We understand you've got a special event coming up this Fall you'd like the Brigade Family to know about: Tell us everything we need to know!
This will be my fourth annual Red vs Blue, North Versus South Big Game! It will be held at West Coast Adventure Park this October 19-20 and it's a great opportunity to play with or against some of the legends of our sport. We bring our families, camp, eat good food and play great paintball! It's a Brigade Patch event as well so anyone looking to add a Patch to their collection should add this one to their calendar!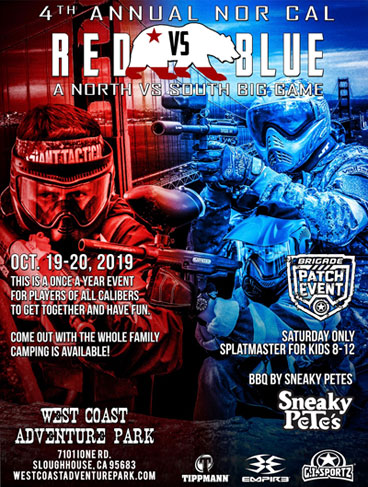 ---
UPCOMING BRIGADE EVENTS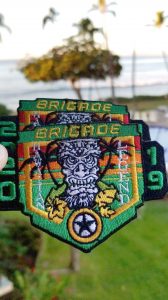 Vipers Mob Wars – Avid Extreme Sports Guthrie, Oklahoma – 5/3-5/19
Sherwood Classic – Sherwood Forest Paintball, Laporte, Indiana – 5/3-5/19
SuperGame 52 – Sniperzden, St. Paul Oregon – 5/3-5/19
Splatter park – Mt. Gilead, Ohio – 5/5/19
CPX Living Legends 12 – Legacy Adventure Park, Chicago, Illinois – 5/17-19/19
Cousins Big Game – Cousins Paintball, Long Island, NY – 6/1-2/19
Oregon vs Washington – Splat Action, Molalla, Oregon – 6/15/19
Hatfields vs McCoys – Elite Sports, Salina Kansas – 6/29-30/19
CPX Hawaiian Legends – Maui Paintball, Lahaina, Hawaii – 7/5-7/19
Invasion of Normandy – Skirmish Albrightsville, PA – 7/12-14/19
Red/White/Blue game – Lone Wolf Paintball, Metamora, Michigan – 7/14/19
Top Gun Alamo – Cream Ridge, New Jersey – 8/3/19
Supergame East – OXCC Chesapeake City, Maryland – 8/16-18/2019
Vietnam CJ's Paintball – Martell, Nebraska – 8/24/19
KC's 24hr game – South Prairie, Washington – 8/24-25/19