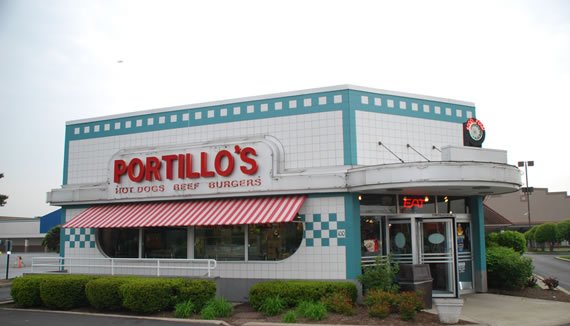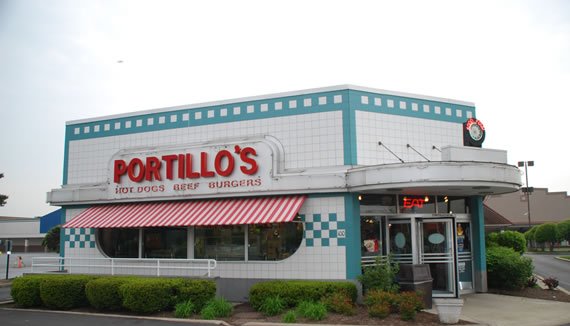 So, I travel to a lot of scenario events every year—7 so far this year with another 8 still to go. I crisscross the country in pursuit of this paintball passion, seeing friends and having a good time. Typically on these trips I grab a meal wherever I can—usually sub-par overpriced airport food, chain drive thru's, or even pizza delivered to the hotel—but occasionally the stars align and I'll happen to be in a place that is KNOWN for something. For example, at Viper's Tombstone or Wastelands events at Avid Extreme Sports in Oklahoma, the must have food is "Sneaky Pete's Sweet Meats" but that's a story for another time.
This trip was into Chicago for a quick drive up to Hobart, Indiana for Viper's Final Red Strike game at Blast Camp. For those of you who haven't been to Blast Camp, it's a legit cold war era missile base.
Yes, that's right.
The field was awesome to play, with a great mix of original base buildings, bunkers, radar towers, and wooded terrain. GI Sportz Brigade teams Mad Frog Militia and Team Cobra, along with Division Commanders Phil Ramirez and NJ Patel were on hand.
But enough about the game, let's get to the important part.
Saturday night we fell victim to the allure of the local sushi-and-Chinese-food buffet, but luckily, we managed to emerge unscathed. To make up for that, we had a big decision on our hands for Sunday. Chicago has several very well-known options when it comes to bucket list or top 10 options. With our departing flights closing we narrowed the options down to deep dish pizza at Giordano's, or Portillo's.
Giordano's has a great reputation and my traveling partner/former Chicago resident/once-upon-a-time-pro-player John Rathbun says it's "not bad", but we were a little short on time and since those deep-dish pizzas take about 30 to 40 minutes to reach perfection, we opted for Portillo's, who originally made their name on hot dogs.
I know what you are thinking. Did this dude really pass up deep dish pizza to go to a hot dog joint?
Yes and no. Portillo's started out in 1963 with a hot dog stand but now are known for much more. Now they serve Italian beef, burgers, ribs, salads and more. I would say that with 41 locations across several states, Portillo's has the winning recipe far beyond Chicago. Just like in Philly you have to not only know what to order, but how to order. So here is Sneaky Pete's guide to "Look Like a Local".
How to Look Like a Local: You could order the hot dog, which is actually a "Chicago-style" hot dog with the celery salt, mustard, onions, tomato, pickle, peppers, and traditional weirdly-colored relish on a poppy seed bun, but that's too generic.
What you really need to order is the combo Italian beef sandwich with char-grilled Italian sausage link inside. This is their equivalent to a Double-Double animal style at In-N-Out. You also you need to decide how much gravy you want on it.
Dry is still wet with plenty of gravy, extra gravy is a splash of extra gravy, and dipped is where they dip the completed sandwich in the gravy. I knew I needed to save some calories for my beverage so I opted for the dry. I also added the sweet hot peppers, which is essentially spicy diced peppers/carrots/celery like giardiniera with a couple large sweet pepper pieces on top.
No sandwich is complete without some cheese fries so add that in and, you're left with drink options. Typical fare of soda options, iced tea, shakes and beer is available at a separate counter. I went with comedian Gabriel Iglesias's recommendation of the chocolate cake shake. This is as real as it gets. They really take a slice of chocolate cake, put it into the mixer with the ice cream, and what you get is just amazing. At 1494 calories it's a meal by itself, but included in this meal it was the cherry on top.
Overall I was very impressed and you will be too.  Experience a culture through their food.
If this sounds like your type of place, then you might as well plan a trip to Chicago for any of the following events:
CPX Living Legends in May
Paintball Explosion World at War in July, or Clowns vs. Zombies in October. Also, home of Nuke Town.
Blast Camp Paintball Battle for Hoth winter game.
Upcoming events for me are :
KC Crusaders 24hr game South Prairie Washington August 26th-27th
CPX Endless Legends at EMR September 23rd-24th
Decay of Nations 11 September 30th – October 1st
Tombstone at Avid October 7th – 8th
If you know of any awesome places I should eat at near these events, email me at Ryan.Sexton@GISPORTZ.com