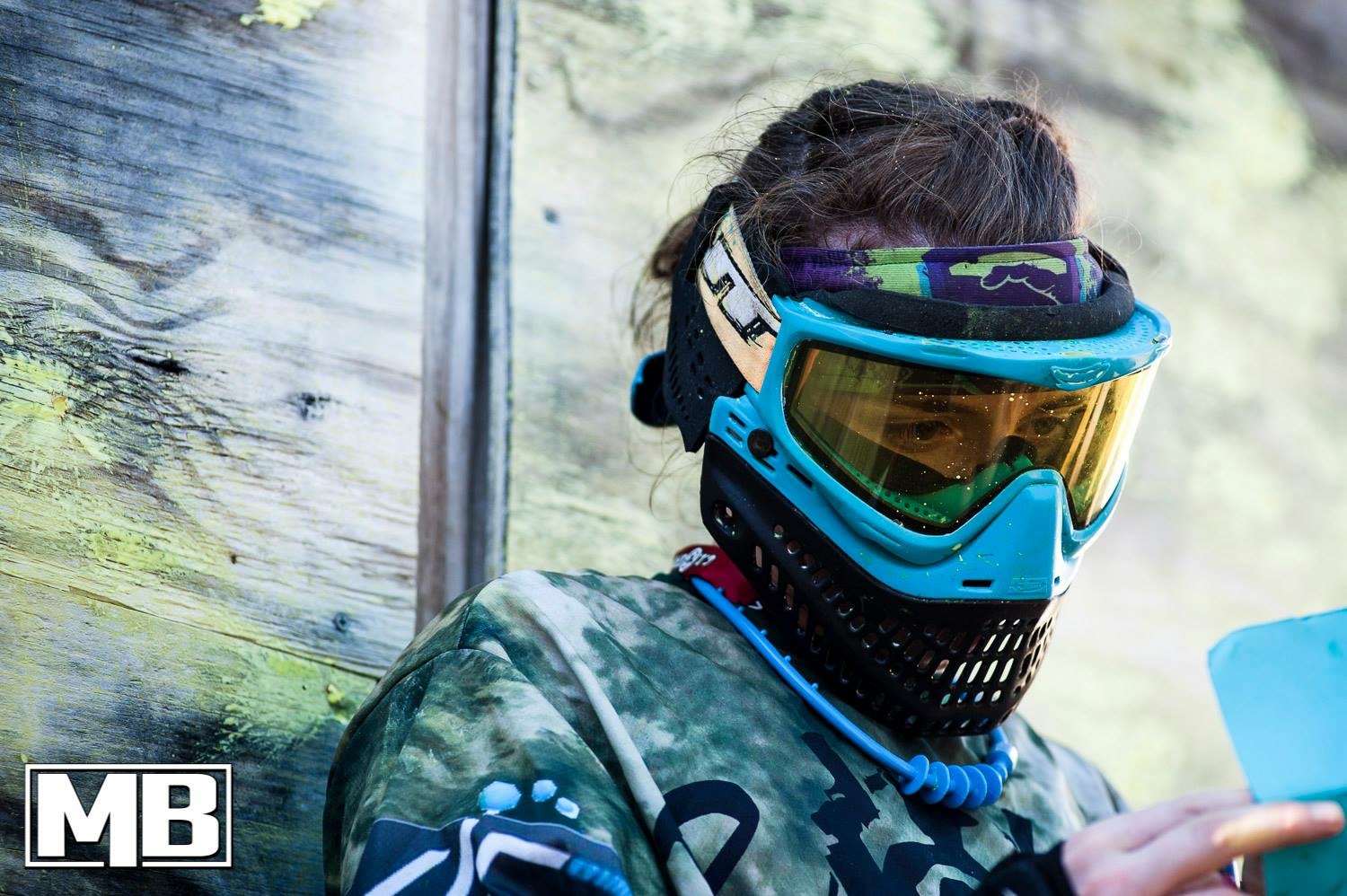 #THEREALMVP
Winning MVP honors in any sport is a pretty big deal.  At scenario events factors include, leadership, teamwork, completing objectives, sportsmanship, and overall being a BAD ASS.  In this instalment we found just the GIRL.  Meet Taira Anderson.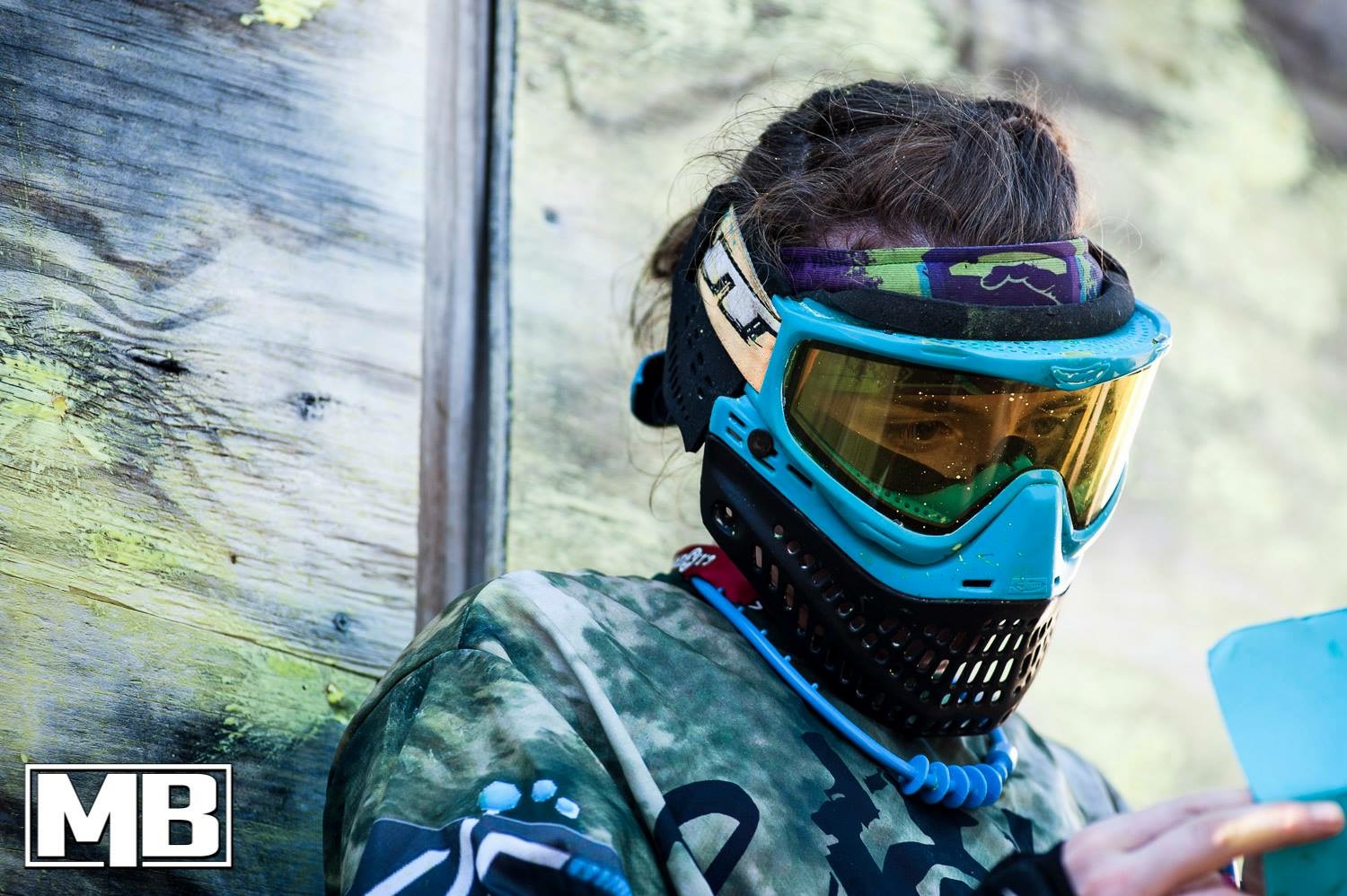 Taira, Lets start off with a little background on you.
How long have you been playing?
I have been playing paintball for 3 years.
How many events do you go to a year?
I try to go to at least 2 or more a year. I make sure I go to Viper's Tombstone at Avid Extreme Sports and Bob White's Caveball in Kansas City. I'm excited to be able to attend Wastelands this year as well. I go to local events during the summer that my team organizes such as Sucka Free Sunday.
What team are you on?
Bob White
How big of a team is Bob White?
Bob White has 47 members.
So your individual MVP award was earned at Vipers Tombstone event in Oklahoma right?
Yes, sir.
Breakdown what you did that earned you the MVP.
Honestly, I just went out and had fun. But to narrow it down some, I kept myself in the middle of all the fire-fights. Running medic means you must not be afraid of getting shot at as well as putting yourself on the frontline in the hottest situations. It can be quite overwhelming, but the adrenaline is what pushed me. Everyone on my side, not just Bob White members, helped me fulfill my role. When they would hear, someone cry "Medic", they would do everything they had to to help me reach the individual so I could heal them, even if it meant they got shot at repeatedly. Medics seem to become the primary target and so many players were shot on my behalf, but of course I could heal them. I literally used players as human shields. If it wasn't for them I would not have been able to heal as many. Whenever, a medic was called for I made sure I got there so my players could push forward and stay alive. I also turned in 10 bandage cards. Each of these cards holds 20 spots. The biggest thing that helped me get MVP was not hesitating when I was needed and my fellow players, without them I wouldn't have been successful.
I know you are currently in Nursing school, was that motivation for you to be a medic at the game?
Yes, it was, but I also first ran medic at LL8 for Mad Frog because it sounded fun which is where I was a runner up for MVP. After that I just loved the role of medic so much that I wanted to continue playing this part. I can say though that my role in the medical field ties into being a medic on the field. There's just something about helping people on and off the field.
Paintball as a sport has always had trouble with attracting female participants. What do you think the sport can do to improve that?
I think to help attract female participants, we need to show them it's a sport for everybody. Showcasing pictures of women playing the sport would help and I hope that there are women out there listening to this interview. It truly is a fantastic sport and you meet so many new people. The biggest thing is to promote the sport. Don't just promote to your guy friends. Promote to all those women out there, I can guarantee there are plenty out there who are wanting to try something new and this is a wonderful opportunity for them.
Do you have any advice for other players that are trying to positively impact a game like you do?
The best advice that I can give is to just have fun. Yes, we all get a little competitive, but don't let yourself be consumed by that. Go out with a smile on your face and meet new people and no matter what happens, stay positive. Negativity has such a significant impact, but positivity has a bigger one. On the field, especially running medic, I break so many personal bubbles because I'm literally using these people to shield myself. In these moments, I ask their names, make jokes and just have fun. It helps the players to loosen up and enjoy the experience of playing paintball even in the middle of a firefight. But don't just do this on the field. Have a positive attitude off the field as well. Get to know people. You never know who you might meet and this is how I've met my best friends who I now consider family.
What's your load out?
Marker: Bob Long Vis
Loader: Empire
Tank: I currently don't have a tank. I'm in the process of looking for a new one
Goggle: JT Mask
Team Bob White is part of the Brigade Program with several members being Brigade Ambassadors.  What's your favorite part of the Brigade?
What I love most about the Brigade Program is it allows you to meet so many new people at events. It's also a great way to collect patches and track the events you go to. You get to unlock achievement patches which I find fun and it challenges me to go to new events. It's fun to hear about the people involved and the patches they've collected. I'm relatively new to the Brigade Program and I can't wait to unlock more patches and go to new events.
How many event patches do you have?
I have 3 event patches
How many Achievement patches have you unlocked?
I have unlocked 3 achievement patches
Which ones and how did you get them?
I unlocked the Snake Eater badges by getting MVT and MVP at Tombstone 2017, and the Trifecta for going to 3 events.
Any closing remarks?
Paintball has become a big part of my life. More than I ever thought it ever would. The sport is a great way to have fun and a great stress relief, but it's the reason I have met so many new friends and have so many people that I am close to. This sport and the people who are involved in the paintball community have truly made a huge impact on my life. So thank you!
 So Taira mentioned a couple things several times. Fun, community, and meeting new people. These should be on everybody's checklist of what paintball is and what it should be. If you are not having fun playing paintball anymore, chances are that you have lost touch with one of those three things. A big THANK YOU to Taira for being #TheRealMVP.