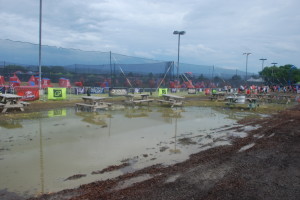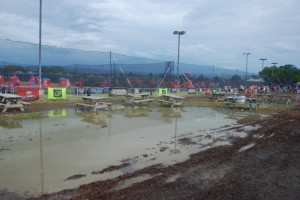 The PSP is here in my hometown, well we're in Joliet which is in no way my hometown or even close to it but hey, call it Chicago and it shall be! This is easily one of my favorite events every year, mostly because it is so close to my home and that allows my non paintball friends as well as my family to come out and experience what I travel around so much doing. I hope that all of you guys and gals that play can try and get your friends and family to some sort of paintball event. One of the first things most of my friends say is that they had no real idea on how many people actually do this.
Now coming into the event from MAO, where we earned our way back into the Champions bracket, we, Houston Heat, I'd have to say I felt very confident in our chances on taking the event. We had won the event last year and coming back to CPX and looking around, seeing the layout of the event as almost identical as 2013, made it feel as though we were still at the 2013 event. A nostalgia you could say. Coming up from the Challengers bracket we really wanted to make a point that we belonged at the top.
We began 2 weeks prior to the event in hot, muggy, humid, Houston Texas. Now I won't get into the specifics of our practice, I'll leave that for another blog, but we played hard, really hard. The biggest driving force behind our play was never, ever wanting to be in the position we were in Dallas, playing for relegation and being sent there. I do not know if I can put into words the feeling going down to the Challengers. It is something I never want to experience ever again.
If you payed any attention to the PSP Chicago event you know about the rain and the mud. Now I will say a couple of things about the weather situation. 1, nothing could be done, I don't care where the event was being held, if you get that much rain with that many people walking around you get mud and muck and puddles. 2, the PSP staff, CPX staff as well, did a fantastic job making the event run as smooth as possible with the resources they had. 3rd and finally, most teams got lucky and did not have to play in consistent rain for the majority of the event. That is huge. Yes, it rained a lot, and there was mud, all of these things I can handle and so can everyone else. Playing in a downpour on the other hand is horrible and we got lucky that was not the case. I wish that on no one.
Making the finals anytime is a huge deal. I have been lucky enough to do so quiet a bit the last 3 years and each time I get the same feelings. Pure excitement probably sums it up best. There have been a few times other emotions have come into play but for the most part it is just excitement, for me that is. Going up against Impact made things way more intense. We have not beat Impact this year and having grabbed 3 of their former players we really wanted to prove coming off MAO, Challengers, and general lackluster performances that we could beat them and win the event all in one.
As it turned out, save for the first 3 points, which I felt we dominated, we ended up losing terribly. Now I say terribly because we received what…3 major penalties and a couple minors? Now I'm not going to dissect whether or not we deserved the penalties or not. Our fans did not, our families did not, our sponsors, and most of all everyone that supported us at the event. We handed that win over to Impact. Just gave it to them. Now a win is a win but man it felt like we never had a chance to really play, no excuses, we got penalties and that's the way it works sometimes. It was a sorry excuse for a finals match.
To take something away from the event is to go from Challengers to the Champions finals in a 2 event swing is huge. It sucks to be the first place loser but you have to have a way to measure your success and know that sometimes things do not always go your way. A big thanks to Randy, the owner of the team, for pointing that out to us at the end of the event. The next thing to do is to focus on the next event and make preparations to achieve your goal, winning.
I'd like to give a shout out to D1 Distortion for winning and also to D1 Outlaws. I have played with and come up with a lot of the guys on those 2 teams and it was great to see them play each other in the finals. 2 local teams making it to the finals, battling it out to over time 1 vs 1 was awesome. I'm really happy for both of them!