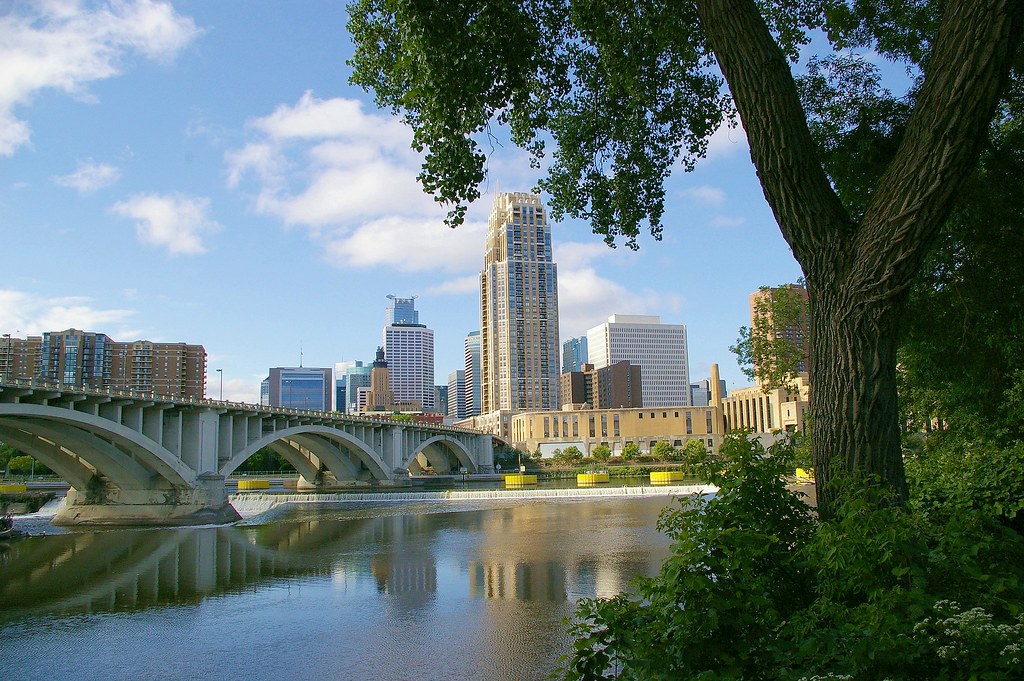 This was one of the best trips I have ever been on, just need to say that first! It started early in the week, left on a Thursday, because I was driving instead of flying. Minnesota is only a 6-7 hours drive north from me, not too bad. Also I really enjoy driving around the Midwest, I could do it every weekend. This trip was hugely different in 2 ways though. The first being that my mother was going to be traveling with me and the second was a huge storm system that would be coming in the day of travel dumping huge amounts of rain and snow all across Illinois, Wisconsin, and of course Minnesota.
With any road trip I take, this one being for a clinic, I always look at fields or stores I can stop by on the way there and back. To prepare for that I get to pack up a ton of our product from our G.I. Chicago warehouse to show customers. This trip was no different. I had some excellent help from Mark and Pat at making selections on gear and packed up several bags to bring along on the trip.
Thursday morning I went to get my rental car and after an in-depth look at the weather that was closing in on us I made a quick and easy decision to upgrade to a 4 wheel drive vehicle. This choice would prove to be hugely valuable as the roads later turned from rain to ice and mass amounts of snow. After I grabbed my vehicle and loaded it, it was a smooth ride home to grab my mom and then head north!
I've never gone on a paintball trip with my mom before, she's come to events and seen me play, but nothing like this. It was quite the delightful experience and I have to say I enjoyed my mothers company immensely. We don't get to spend a lot of time together with the amount of travel I do and it was a great chance for us to catch up and just hang out.
Of course there were times when my mom may have caused me a little extra stress (she is not a fan of how I drive). I made sure I tested my rental cars handling in the ice and snow…you know just to be safe. We didn't get into the ice or snow until about 130 miles out of Minneapolis. Everything before that was a steady downpour of rain.
Getting into Minneapolis was when the snow really started coming down and with that traffic jammed right up. It worked out that we got into the city right before rush hour and with the snow that was falling, they got close to 11 inches, it made things go very slow. With that I made some slight route alterations and stopped in at a field and store.
After my small quick visits we headed west to go to visit and stay with our great friends the Carters. It is always nice and convenient to be able to stay with friends instead of a hotel. I've always just enjoyed the atmosphere a lot better and just being with friends is great. It is truly one of the ways I have been blessed in paintball by making such great friends all over the world and being able to stay with them and their families.
The next day I headed over to MN Pro's store and hung out with the boys all day. We had a cookout and everyone and anyone was invited. Signed some stuff and told paintball war stories all day…had some of the best food with Aaron too! I got to get a little inside view of their new location they are opening up and I can tell you guys that there is no other store like the one that they will be opening up this summer. I cannot wait to go and check out the store when it opens. MN Pro is easily one of the best run and most professional paintball business I have ever seen and it is easy to see why their customers and employees hold them in such high regard. I was and still am very impressed.
The next day the clinic started and I want to start out by thanking the guys that went out of Friday to set the field up. They literally were out there shoveling the snow off the field to set up the bunkers until the sun went down. I think there might be a time lapsed video of it somewhere! We had 25 brave and determined individuals that came out for the clinic and one of the most impressive things that did not happen was no one called and asked if it was canceled. Players in Minnesota don't care about snow…they go hard.
This is the first time I have ever done a clinic in the snow and I have to say it was pretty fun. It made things interesting as it was a little slippery and very wet. We went through drills and situations as the day started. I have to stress to anyone who takes or is going to participate in a clinic to ask questions! You have to be able to admit what you are weakest on and then be prepared to learn or open your mind to learning new ways of perfecting those skills. As this happened the weather, crazy as it is, was warming up and by the end of the day the shoveled off areas of the field turned into lots of mud…it was great.
The next day fell on MN Pro's monthly employee days. Meaning all of their employees from their 2 stores and field get to come out and play for free. This was one of the funnest days of of paintball I have had in a long while. They had new and old employees, from the top and the bottom, old and young, and recreational along side tournament out playing. The weather was not much better from the previous day but everyone came out with a smile and plenty of layers. There was plenty of smack talk and that made for some intense and fun games.
The end of the playing brought everyone together for food and a meeting. Matt, Joey, Aaron, and Erika stood at the head of the group and went through all of the new things that would be coming up as well as employee awards and having the new employees stand up and introduce themselves. I felt very privileged to be able to part take and listen in on the meeting. It was very well run and fun, while keeping things to the point and serious.
The end of this meeting concluded my trip and I made my way back to our family friends house to shower and change, grab my mom, and then make the 7 hours drive home. I wish I could better articulate the amount of fun I had on this trip, Matt, Joey, and Aaron along with the rest of the MN Pro crew were great hosts and there facilities are top notch. I hope to return soon this summer for some more hot, non-snow filled paintball action!
See you soon!    …Nick